We recognize that all our patients are unique and deserve to receive dental care that reflects their individual needs. Our experienced and talented dental team is committed to working with you and your family to create a comfortable, stress-free, and rewarding dental experience every time you visit our practice.
We are pleased to welcome you and your family, and we look forward to working with you.
Kathy
I joined the Pearland Pediatric Dentistry family in 2007 and I have worked in the dental field since 1999. My favorite part of my job is building long term relationships with the patients and their parents. In addition to checking out patients, scheduling new and existing patients for their dental appointments, verifying dental coverage and ultimately and most importantly making sure that all of our patients and parents have a positive and enjoyable dental visit, I also handle all of our Human Resources responsibilities.
I have been married to my husband Adam for 8 years and we are blessed to have a sweet and energetic little girl named Addison who enjoys playing softball. When we are not busy working, we love spending time with our dogs Lucy and JJ, and our family and friends!!
---
Ashley
Administrative Team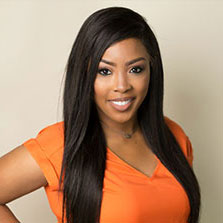 Along with supervising collections, I also schedule appointments and assist parents in understanding their child's recommended treatment plan and insurance benefits when they check out after an appointment. I earned a bachelor's degree in mass communications from Prairie View A&M, and also received my registered dental assistant certification from Brazosport College. I have been a member of the PPD team since 2014 and have worked in dentistry since 2011. I am always impressed with the way our doctors and team can get on the same level as the kids. Everyone does an awesome job making each child feel comfortable.
When I am not in the office, Justin and I spend our time enjoying our son Kohen. I also enjoy shopping, cooking, and spending time with my amazing family.
---
Marcy
Administrative Team
Part of my role in the office is to handle all of the insurance, including verifying benefits, entering payments, and answering any account questions you may have. I have worked with our team since 2014 and have been in the dental field since 1999 as a dental assistant. I love how everyone here does their best to make each visit a positive experience for each child.
My fiancé Anthony and I have four beautiful children. Jeovony and Zander show animals at county fairs, Sebastian recently became a U.S. Marine, and Daniella is the mother of our one grandchild Jonah. We enjoy cooking, camping, going to the beach, and any other family time spent outdoors!
---
Arshaelon
Administrative Team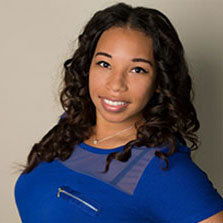 I am the face you see smiling at you when you arrive at our office. I love connecting with our patients and their families before a visit. I started in dentistry in 2012 as a dental assistant, and have been a part of the team here since 2016. I believe every member of our team works together to provide exceptional dental care and customer service.
I enjoy spending time with my family. Kyle and I have three busy boys: Kaden, Kameron, and Karter. I love decorating our home, arts and crafts, and spending time with family and friends.
---
Amber, RDH
Dental Hygienist
Marketing and Public Relations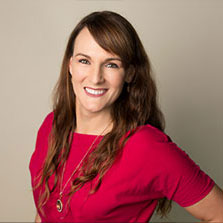 I started working at Pearland Pediatric Dentistry in 2008 as a dental hygienist. In addition to my role as a dental hygienist caring for and educating our patients about their teeth, I am also responsible for the marketing and public relations responsibilities for the office. I love telling the community about our practice. I know our team offers incredible care to each of our patients and their families and love what they do. I am responsible for all of our local advertising and sponsorships, create and showcase all of our contests and giveaways, and do the planning and coordination of all our annual office events and parties. I also maintain and update our website and all social media.
I have three children: Corey, Connor, and Carson. In my free time I enjoy photography, reading, watching my kids play sports, and spending time with family and friends.
---
Karen, RDH
Dental Hygienist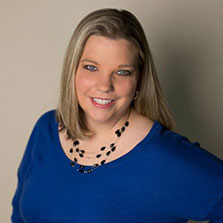 As a dental hygienist, I educate patients and their parents about oral hygiene care, place sealants, and perform cleanings. I started in dentistry in 1998 as a dental assistant and became a dental hygienist in 2002. I worked in both general and pediatric dentistry during that time. I became part of our team in 2014. The doctors do great work and are able to offer different treatment options to ease the process for patients and parents.
My husband Scott and I have been married for a decade. We have two kids together: Skyler and Colton. I have two step-kids who live in Alabama, Brianna and Zachery. When we have free time, we like to go fishing.
---
Elia, RDA
Lead Dental Assistant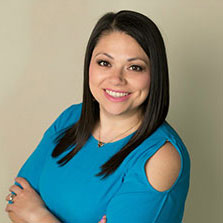 I have been a dental assistant for 14 years — working in general, endodontic, and pediatric dentistry — and have been part of the PPD team since 2009. As the lead dental assistant for our team, I am responsible for maintaining and ordering supplies and products for the office, as well as assisting the doctors and hygienists in caring for our patients. My favorite part of my job is working with kids and especially the teenagers…they are so fun to be around! Our doctors are wonderful when interacting and treating children, but I love that they are also conservative when recommending treatment.
My husband Alex and my son Ellis and I spend most of our evenings hanging out with our "old lady" Pug named Sandy. In my free time, I love to shop, do cook-offs, go camping, and spend time with family and close friends.
---
Arnita, RDA
Dental Assistant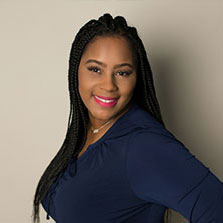 My role in the office is to assist the doctors chairside and the hygienists with re-care patients by taking X-rays and educating patients. I have been in the dental field for more than a dozen years and have worked with the team here since 2015. I really enjoy the amount of interaction with patients I get to have here, as well as continually learning new and exciting things. I feel like we have a very strong team atmosphere here due to the strong personal relationships, and that helps to make a fun work environment.
My daughter Kaitlyn and my son Quavious are both very active with basketball, football, and track. I love coaching basketball and visiting my home state of Louisiana whenever I can to see my family!
---
Paige, RDA
Dental Assistant
I joined the team in the 2016 to assist the dentists and hygienists with patient care. I went to dental assisting school and started working in the dental field in 2011. I love working here because it allows me to work with kids. The doctors always make me laugh and also enjoy working with the kids.
I have a small daughter named Pailynn. We love going on walks at the park!
---
Ali, RDA
Dental Assistant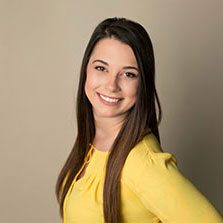 As a dental assistant, my role is to help my patients feel relaxed and comfortable during procedures, taking X-rays, or during their recare appointments, as well as informing and educating patients and parents about dental care. I joined the team in 2017 and have worked in both general practice and oral surgery since becoming a dental assistant in 2013. I love being able to help our patients and their parents feel as comfortable as possible while they are visiting the office. I think it is very important to build lasting relationships with the kids and help ensure they have fun when they come to see us! Our team enjoys working together and always strives to provide high-quality care to the children.
In my free time, I love to cook and try new foods, volunteer at pet shelters, go to the movies, and play co-ed softball. I also really love to express my creative side whenever I get a chance!
---
Click here to schedule ​an appointment!