We recognize that all our patients are unique and deserve to receive dental care that reflects their individual needs. Our experienced and talented dental team is committed to working with you and your family to create a comfortable, stress-free, and rewarding dental experience every time you visit our practice.
We are pleased to welcome you and your family, and we look forward to working with you.
Chelsea
Administrative Team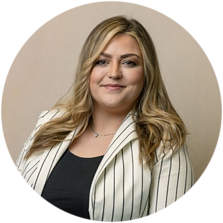 I greet the patients and their families and check them into the office. I am usually the one answering most of the calls to schedule appointments and answer any questions or concerns you may have. I started working in the dental field in 2022. This is my first time working at a dentistry office I have worked in multiple medical offices while completing my bachelors at Sam Houston State University in business administration. I love getting to interact with all the kids and their families. Everyone in the office is genuinely nice and take wonderful care of the patients and it is more of a family environment than employees and coworkers. I have two Australian shepherds and we love going on hikes. I also love learning how to crochet in my free time.
---
Kiana
Business Manager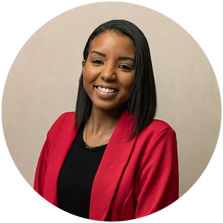 I began working with Pearland Pediatric Dentistry in January 2023. I started working in the dental field in October 2021, with general dentistry and moved on to pediatric dentistry in January 2023. My education is in teaching, but after having my first child I decided to look into a different career path. In addition to checking out patients, I schedule IV sedation appointments, Oral sedation appointments, and verify dental coverage. My favorite part of my job is having patients leave with a smile on their face! I love working with our doctors and team because everyone works together to provide outstanding care for our patients and their families.
My husband Russell and I have two amazing, smart kids who love to keep us busy. We have a teenage boy who loves tennis and books, and a little girl who loves getting into anything and everything right now. We love to spend family time together by traveling, watching movies, going to the river, and walking our dog Marley.
---
Erika
RDH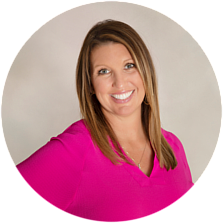 I began my career as a dental assistant in 1999 and continued my education to graduate as a dental hygienist in 2014. Starting at PPD in 2020, I love working with the kids and seeing them learn to trust us. Getting to know about all the things that make them smile always puts a smile on my face.
I have been married to my husband Matthew since 2001 and we have lived in Pearland since 2008. We have three teenage boys, Brayden, Spencer, and Preston, and a dog named Oscar. When I am not working, I like to spend time wine tasting, doing CrossFit, watching my kids play sports, and enjoying our pool.
---
Meagan
RDH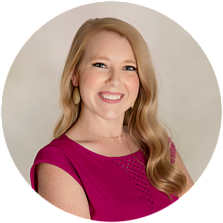 I started my career in 2017 in general dentistry but switched to pediatrics as fast as I could! I was thrilled to join the Pearland Pediatric Dentistry team in 2020, where I care for and educate patients about their dental health. It's so rewarding to build long-term relationships with kids and their parents, and create a fun environment full of smiles and laughter!
My husband Daniel and I have two kids, Clark and Ellie, and a dog named Hazel. We enjoy hiking and spending time at the river, going on family bike rides, and attending our kids' activities like soccer and dance.
---
Arnita
RDA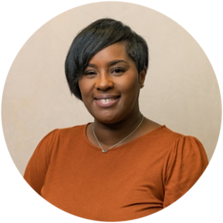 My role in the office is to assist the doctors chairside and the hygienists with re-care patients by taking X-rays and educating patients. I have been in the dental field for more than a dozen years and have worked with the team here since 2015. I really enjoy the amount of interaction with patients I get to have here and hearing all of the patients' funny stories. I feel like our team members are all relateable on so many levels and we support and treat each other with respect.
I am originally from Louisiana, I have been in Texas 15 years, so I guess you can say I am a Texan now! I enjoy spending time with my husband Mike and kids. We love watching our son and daughter play basketball and cheering them on at games. We have new fur baby named King. In my spare time I like to do makeup.
---
Connor
RDA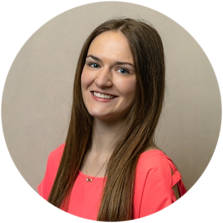 My role in the office is to provide our doctors and hygienists assistance during treatment and recare appointments. I began working with PPD in 2023 and this is also my first job in the dental field. I love getting to interact with all of our patients and their families and helping to provide them with the best care possible. The doctors at our office are extremely kind and determined to provide all of our patients with personalized care. They provide a welcoming atmosphere for the staff and our patients that make it an enjoyable place to work. I recently graduated from University of North Texas and have an interest in pursuing a career in dentistry. In my free time I shadow at other offices and love to take my dog Tucker on walks and swimming in the pool. I have a 2 year old niece that I try to spend all of my time with.
---
Elia
HR Manager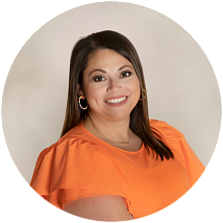 I have been a dental assistant since 2003 – working in general and endodontic, and pediatric dentistry – and have been part of the PPD team since 2009. As the Human Resources Manager for our team, I am responsible for maintaining and ordering supplies and products for the office, making sure that all our patients and parents have a positive and enjoyable dental visit, and maintain all HR responsibilities for our PPD family. Our doctors are wonderful when interacting with the children, but I love that they are also conservative when recommending treatment.
My husband Alex and my son Ellis and I spend most of our evenings hanging out in our barn with our horse and two dogs. In my free time, I love to watch Ellis play baseball, bake yummy treats, and spend time with family and close friends.
---
Kasey
RDA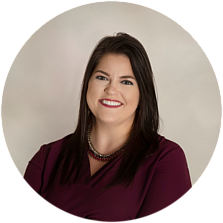 I assist the dentists and hygienists with treatment procedures and recare appointments. I am also the voice you hear on the phone reminding you about your child's recare appointments! I became a dental assistant in 2009 and started working here in 2019. I love watching our patients grow up throughout the years. It is important to me that any patient who comes in our office with fears or concerns leave here more at ease and excited to come back and see us. Our entire team works hard to make sure children are comfortable and happy when leaving our office!
In my free time, I love to bake yummy treats, and spending time with my family. My husband Bobby and I have a blended family that includes 6 kids who all enjoy raising animals for show while playing every sport you can think of and a small zoo of pets that include 5 dogs, 4 rabbits, chickens, a guinea pig, and a cat!
---
Samantha
RDA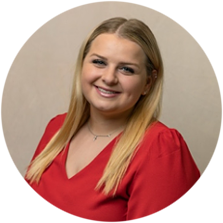 My job has lots of variety and patient interaction along with sterilizing dental instruments and assisting the dental the dental hygienist with a cleaning or the dentist during treatments. I started working in the dental field in 2023. I graduated from HDAS with my RDA certificate. I love working with kids and getting to interact with new people every day. I love that we all work as a team which keeps the day going smooth along with the doctors who offer to help any chance they can. I have 2 dogs named Abby and Teddy. I love being with family and getting to hang out with my friends on my free time. I also love to bake new things.
---
Destiny
RDA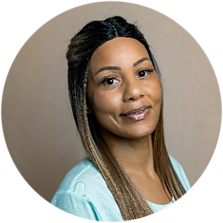 I started working in the dental field in 2014 as a Dental Assistant and joined the PPD team in 2023. I take x-rays, assist the doctors chairside during treatment and the hygienists with Recare. I love the ability to give my patients and their parents a pleasant experience while providing them with the best preventative dental care and knowledge. I truly enjoy the interaction with kids and parents. Receiving that big smile at the end of a visit as positive feedback always gives me pride in my work. Our entire team works hard to make sure children are comfortable and happy when leaving our office. I have three children, Angel, John, and Alyssa, and two grandbabies Aria and Jacelyn. I enjoy spending time with my family and friends. In my free time I like to go shopping.
---
Click here to schedule ​an appointment!