We recognize that all our patients are unique and deserve to receive dental care that reflects their individual needs. Our experienced and talented dental team is committed to working with you and your family to create a comfortable, stress-free, and rewarding dental experience every time you visit our practice.
We are pleased to welcome you and your family, and we look forward to working with you.
Kathy
Office Manager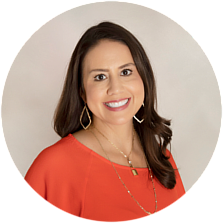 I joined the Pearland Pediatric Dentistry family in 2007 and I have worked in the dental field since 1999. My favorite part of my job is building long term relationships with the patients and their parents. In addition to checking out patients, scheduling new and existing patients for their dental appointments, verifying dental coverage and ultimately and most importantly making sure that all of our patients and parents have a positive and enjoyable dental visit, I also handle all of our Human Resources responsibilities.
I have been married to my husband Adam since 2009 and we are blessed to have a sweet and energetic little girl named Addison who enjoys playing softball. When we are not busy working, we love spending time with our dogs Lucy and JJ, and our family and friends!!
---
Ashley
Administrative Team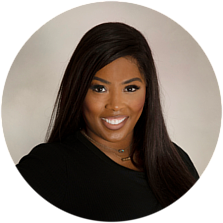 Along with supervising collections, I also schedule appointments and assist parents in understanding their child's recommended treatment plan and insurance benefits when they check out after an appointment. I earned a bachelor's degree in mass communications from Prairie View A&M, and also received my registered dental assistant certification from Brazosport College. I have been a member of the PPD team since 2014 and have worked in dentistry since 2011. I am always impressed with the way our doctors and team can get on the same level as the kids. Everyone does an awesome job making each child feel comfortable.
When I am not in the office, Justin and I spend our time enjoying our son Kohen and his frenchy Louie. I also enjoy shopping, cooking, and spending time with my amazing family.
---
Arshaelon
Administrative Team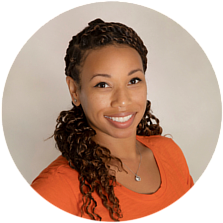 My role in caring for our patients and their families involves verifying insurance to maximize the benefits they recieve, scheduling appointments, and ensuring parents understand the dentist's recommendations. I started in dentistry in 2012 as a dental assistant, and have been a part of the administrative team here since 2016. I believe every member of our team works together to provide exceptional dental care and customer service.
I enjoy spending time with my family. My husband Kyle and I have three wild and fun boys: Kaden, Kameron, and Karter. I enjoy decorating our home, arts and crafts, and spending time with family and friends.
---
Amber, RDH
Marketing Coordinator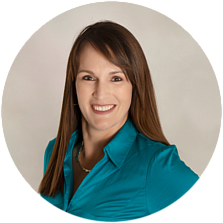 I started working at Pearland Pediatric Dentistry in 2008 as a dental hygienist caring for and education our patients about their teeth. I am also responsible for the marketing/public relations responsibilities for the office, team training, OSHA and HIPAA compliance, and most recently...transitioning our office into a paperless system. I love staying busy and having a great team that provides immense support allows me to take care of our patients as well as the office. Our team members offer incredible care to each of our patients and their families and really enjoy what they do. I love telling the community about our practice and watching our PPD family grow.
I have three children…Corey, Connor, and Carson…who have me split between a TAMU Aggie, a UNT #meangreensoccer player, and a UT Longhorn. In my free time I am always working on some sort of project. I also love traveling, watching soccer games, and spending time with family and friends.
---
Erika, RDH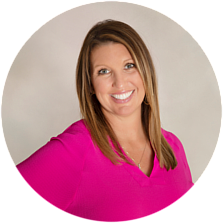 I began my career as a dental assistant in 1999 and continued my education to graduate as a dental hygienist in 2014. Starting at PPD in 2020, I love working with the kids and seeing them learn to trust us. Getting to know about all the things that make them smile always puts a smile on my face.
I have been married to my husband Matthew since 2001 and we have lived in Pearland since 2008. We have three teenage boys, Brayden, Spencer, and Preston, and a dog named Oscar. When I am not working, I like to spend time wine tasting, doing CrossFit, watching my kids play sports, and enjoying our pool.
---
Meagan, RDH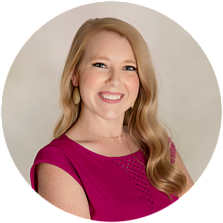 I started my career in 2017 in general dentistry but switched to pediatrics as fast as I could! I was thrilled to join the Pearland Pediatric Dentistry team in 2020, where I care for and educate patients about their dental health. It's so rewarding to build long-term relationships with kids and their parents, and create a fun environment full of smiles and laughter!
My husband Daniel and I have two kids, Clark and Ellie, and a dog named Hazel. We enjoy hiking and spending time at the river, going on family bike rides, and attending our kids' activities like soccer and dance.
---
Elia, RDA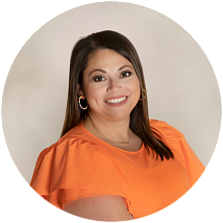 I have been a dental assistant for 14 years — working in general, endodontic, and pediatric dentistry — and have been part of the PPD team since 2009. As the lead dental assistant for our team, I am responsible for maintaining and ordering supplies and products for the office, as well as assisting the doctors and hygienists in caring for our patients. My favorite part of my job is working with kids to help them feel comfortable and getting to know each family. Our doctors are wonderful when interacting with the children, but I love that they are also conservative when recommending treatment.
My husband Alex and my son Ellis and I spend most of our evenings hanging out in our barn with our two horses. In my free time, I love to watch Ellis rodeo, shop, bake, and spend time with family and close friends.
---
Arnita, RDA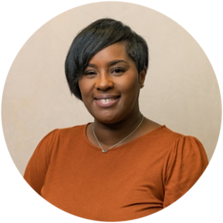 My role in the office is to assist the doctors chairside and the hygienists with re-care patients by taking X-rays and educating patients. I have been in the dental field for more than a dozen years and have worked with the team here since 2015. I really enjoy the amount of interaction with patients I get to have here and hearing all of the patients' funny stories. I feel like our team members are all relateable on so many levels and we support and treat each other with respect.
I am originally from Louisiana, I have been in Texas 15 years, so I guess you can say I am a Texan now! I enjoy spending time with my husband Mike and kids. We love watching our son and daughter play basketball and cheering them on at games. We have new fur baby named King. In my spare time I like to do makeup.
---
Ali, RDA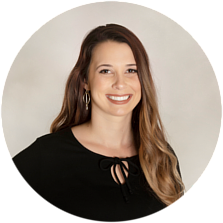 As a dental assistant, my role is to help my patients feel relaxed and comfortable during procedures, taking X-rays, or during their recare appointments, as well as informing and educating patients and parents about dental care. I joined the team in 2017 and have worked in both general practice and oral surgery since becoming a dental assistant in 2013. I love being able to help our patients and their parents feel as comfortable as possible while they are visiting the office. I think it is very important to build lasting relationships with the kids and help ensure they have fun when they come to see us! Our team enjoys working together and always strives to provide high-quality care to the children.
In my free time, I love to cook and try new foods, volunteer at pet shelters, go to the movies, and hang out with my dogs Hercules and Zeus. I also really love to express my creative side whenever I get a chance!
---
Kasey, RDA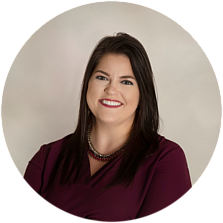 I assist the dentists and hygienists with treatment procedures and recare appointments. I am also the voice you hear on the phone reminding you about your child's recare appointments! I became a dental assistant in 2009 and started working here in 2019. I love watching our patients grow up throughout the years. It is important to me that any patient who comes in our office with fears or concerns leave here more at ease and excited to come back and see us. Our entire team works hard to make sure children are comfortable and happy when leaving our office!
In my free time, I love to bake yummy treats, and spending time with my family. My husband Bobby and I have a blended family that includes 6 kids who all enjoy raising animals for show while playing every sport you can think of and a small zoo of pets that include 5 dogs, 4 rabbits, chickens, a guinea pig, and a cat!
---
Emily, RDA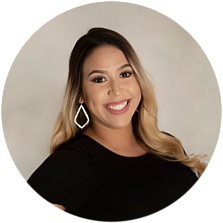 I have worked as a dental assistant for five years in general and pediatric dentistry, and joined the PPD team in 2020. I work with our doctors and hygienists to make sure the kids feel comfortable and have a great dental experience. Everyone here works so well together and creates an environment where everyone—the kids and our team—has a lot of fun!
I have an amazing boyfriend who is my support system and is always there for me. I have a three-year-old daughter who loves to play teatime and enjoys make up. In my free time, I love shopping and spending time with family and friends.
---
Click here to schedule ​an appointment!